Why 2020 Is The Perfect Time To Buy Commercial Property For Your Business
If you've ever considered buying commercial property for your business, 2020 may be the perfect time.
With the economy at an all time high, and mortgage rates predicted to remain low, this new year finds a lot of business owners in a position where they are ready to make the switch from renting to owning.
But if you still feel apprehensive about taking the plunge and purchasing commercial property, here are a few great reasons to buy a place for your business this year.
Reason #1: The Economy Is Good And Mortgage Rates Are Still Low
While the growth rate of the economy is expected to slow some in 2020 compared to 2019, the good news is, it's predicted to still be trending upwards.
Unemployment rates will also remain low, and nationwide, commercial mortgage rates are predicted to be between 4% and 7%.
If your business has benefited from the recent economy boost, now is an ideal time to buy your dream commercial property while things are still on an upswing.
Reason #2: You Will No Longer Have To Waste Money On Rent
While there's nothing wrong with renting while you wait for a business to stabilize, most financial experts agree that buying is always a wiser investment choice, long term.
According to Forbes Council Member Christopher Hurn,
"Ask any small business owner about the biggest costs of doing business, and most will tell you that it is salaries followed by rent.
Yes, inventory and production costs might be more significant, but rent is always a big one.
What if you could stop paying rent and start paying yourself?
By purchasing your commercial property, instead of making your landlord rich, you can build your wealth — and maybe even lower your overall facility costs."
Reason #3: Commercial Real Estate Can Be A Great Investment For Your Future
When you own any kind of property, you are purchasing an investment that can increase significantly in value as the years go by.
Returns on commercial properties, in particular, can be triple – or more – than that of the return that you would expect to get on a residential home.
Of course, a number of factors will always determine how much of a return you can expect to get on your commercial property, but savvy investors everywhere know that most of the time, commercial properties are a very worthy purchase.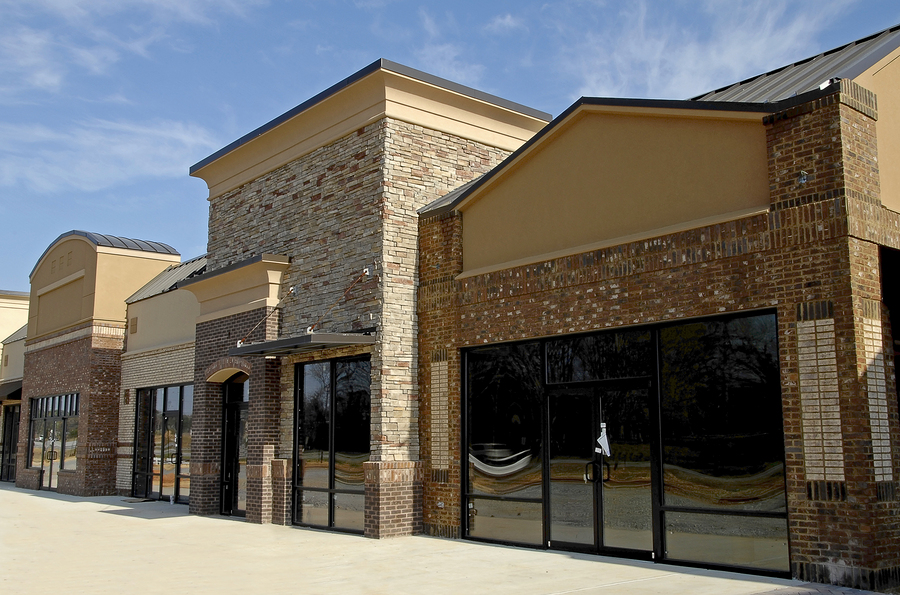 Reason #4: You Can Expect Significant Tax Breaks When You Own Your Business Property
Some of the best tax breaks are reserved for commercial property owners!
According to Value Penguin, when you own commercial property,
"You can deduct interest, depreciation and non mortgage-related expenses on your commercial property.
For example, if you are in the 20% tax bracket, you'll reduce your tax bill by 20 cents for each dollar deducted.
You can't deduct expenses associated with a mortgage, such as origination fees or closing costs. Only the interest portion of your mortgage payment is deductible."
Reason #5: You Have The Freedom To Use Your Property According To Your Needs
Commercial real estate refers to any building that is used for business purposes. This can be an office space, a warehouse, a store front, or even a strip mall.
The good news is, when you choose to buy a piece of commercial property, you have complete control over how you organize and operate your space.
You can remodel it to fit your specific needs without having to worry about getting a landlord's permission and you aren't forced to operate out of a less than ideal layout.
Having this freedom can really give life to some business dreams that couldn't be actualized without property ownership.
Reason #6: You Can Become A Landlord And Add Passive Income
If you don't need your entire building for your own business – or if down the road, you choose to move elsewhere – you can still add significant passive income by renting out your commercial building to another business owner.
This is a great way to cover your payments, and add more revenue back into your pocket year after year.
As you can see, if you're likely to be in business five to ten years down the road, 2020 is looking like a great year to buy.
Need help finding the perfect commercial property for your business?